In the past I would make assumptions about what I should be grateful for as it occurred in my life. There were times when I was unhappy about situations that had happened and other times I was quite pleased by my state of affairs.
I judged things as good or awful, and I felt accordingly based on my own conclusion.
In fact, it took me many years before I understood that everything that happens in life is for the overall good.
However, it can be quite challenging to find the good when we're in the midst of what we may deem a difficult state of affairs.
I now understand that the tough situations that I believed were horrible at the time have helped to give me strength, tenacity and perseverance.
It took a moment for me to wrap my mind around this idea. How could everything that happened in my life be for the good?
The careers that I had, the relationships that did not last, every experience has actually made me a better person.
Of course if I had a choice, I wouldn't wish for everything I had to experience. However, I do know it has added to the complexity of my life and added enrichment to the person I am today.
In fact, if I hadn't had that difficult boss or the challenging co-worker or the love of my life that was truly wrong for me, I wouldn't be the person I am or have the life skills or experience I have today.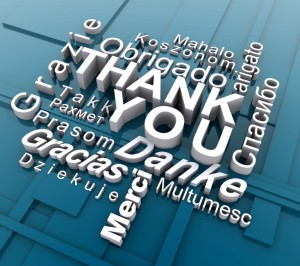 Gratitude can be defined as the acknowledgement of a benefit that one has received or will receive.
Gratitude helps us to keep a positive outlook on life, expecially when we experience challenging times. the act of giving thanks has an effect on how we view our life experiences.
So today I give thanks for everything that has happened in my life.
The things I judged as good or bad or wrong. It has all served its purpose to make me a better person and I am grateful for it all.
In the Bible, I Thessalonians 5:18 says, "In everything give thanks; for this is the will of God in Christ Jesus for you."
What are you grateful or thankful for today?